LA MIA BIOGRAFIA
MY BIOGRAPHY
Born in Rome, Arianna Vendittelli showed a great interest in music from a very young age. She first studied violin before focusing exclusively on singing. She graduated with highest honours from the Conservatorio Antonio Buzzolla in Adria and she is currently perfecting her singing with Mariella Devia.
Her unique timbre and her wide vocal range enabled her at an early age to approach the great roles of the operatic repertoire.
She was a prize winner at the following International Singing Competitions: Sacred Music in Rome, Marcello Giordani Competition in Catania, Handel Competition in London. She also received the Audience Award in the Cesti Competition at the Innsbruck Festival of Early Music.
Romana di nascita, fin dai primi anni di vita manifesta grande interesse per la musica intraprendendo, inizialmente, lo studio del violino, per poi dedicarsi esclusivamente al canto. Diplomata con il massimo dei voti presso il Conservatorio "Antonio Buzzolla" di Adria, attualmente si perfeziona sotto la guida di Mariella Devia.
Il suo timbro unico e la grande estensione vocale le hanno permesso in giovane età di avvicinarsi ai grandi ruoli del repertorio operistico, è stata inoltre il terzo

 premio al "Concorso internazionale di Musi a Sacra 2008", vincitrice del ruolo di Norina presso il "Concorso internazionale Marcello Giordani 2011", vincitrice del Publikumpreis presso il "Concorso internazionale di opera barocca Pietro Antonio Cesti 2015", vincitrice del ruolo della Contessa d'Almaviva per la Ópera Estudio de Tenerife 2015, vincitrice del secondo premio presso il "London Handel Competition 2017".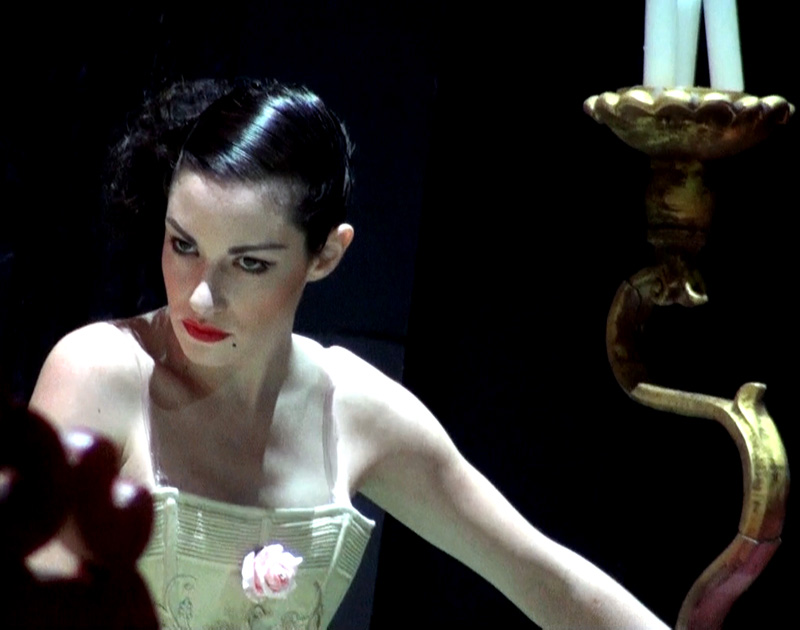 Particularly fond of Mozart, she appeared as Donna Elvira in Don Giovanni at the Teatro Olimpico in Vicenza, Beaune Festival, Musikfest Bremen; Countess Almaviva in Le Nozze di Figaro at the Auditorio de Tenerife and the Teatro Comunale in Bologna; Aminta in Il Re Pastore at the Teatro Verdi in Trieste. In Così fan tutte she sang Fiordiligi in Vicenza, Novara, Ravenna, Piacenza, Fermo, Ascoli, Fano, Chieti and Despina at the Teatro Regio in Turin directed by Ettore Scola. She gave a Mozart recital with Alessandro De Marchi and the Münchner Rundfunkorchester at the Prinzregententheater in Munich. Still under the baton of Maestro De Marchi she performed the Vesperae solennes de Confessore and the Krönungsmesse. 
Arianna made her debut at the Salzburg and Ravenna Festivals as Carmi in Mozart's Betulia liberata under the baton of Riccardo Muti. With the latter she also sang Paisiello's Missa Defunctorum in Salzburg, Ravenna, Vicenza and Udine.
She has won acclaim for her interpretations of Rossini singing Amaltea in Mosè in Egitto at the Teatro di San Carlo in Naples, conducted by Stefano Montanari and directed by David Pountney, the titolo role in Ermione with Alessandro De Marchi and directed by Jacopo Spirei and Matilde in Elisabetta Regina d'Inghilterra with the Ensemble Matheus and Jean-Christophe Spinosi.
Affascinata in particolare da Mozart, è apparsa come Donna Elvira nel Don Giovanni al Teatro Olimpico di Vicenza, Festival di Beaune, Musikfest Bremen; La contessa Almaviva ne Le Nozze di Figaro all'Auditorio de Tenerife e al Teatro Comunale di Bologna; Aminta ne Il Re Pastore al Teatro Verdi di Trieste. In Così fan tutte ha cantato Fiordiligi a Vicenza, Novara, Ravenna, Piacenza, Fermo, Ascoli, Fano e Chieti e Despina al Teatro Regio di Torino con la regia di Ettore Scola. Ha tenuto un recital di Mozart con Alessandro De Marchi e la Münchner Rundfunkorchester al Prinzregententheater di Monaco. Sempre sotto la direzione del Maestro De Marchi, ha eseguito Vesperae solennes de Confessore e la Krönungsmesse.
Nel 2010 debutta al Festival di Salisburgo e al RavennaFestival come Carmi nella Betulia liberata di Mozart sotto la direzione di Riccardo Muti. Con il quale canta anche la Missa Defunctorum di Paisiello a Salisburgo, Ravenna, Vicenza e Udine.
Ha ottenuto un grande successo anche per l'interpretazione di ruoli rossiniani quali Amaltea nel Mosè in Egitto al Teatro di San Carlo di Napoli, con Stefano Montanari e la regia di David Pountney, Ermione nel ruolo eponimo con Alessandro de Marchi e la regia di Jacopo Spirei e Matilde nell' Elisabetta Regina d'Inghilterra con l'Ensemble Matheus e Jean-Christophe Spinosi .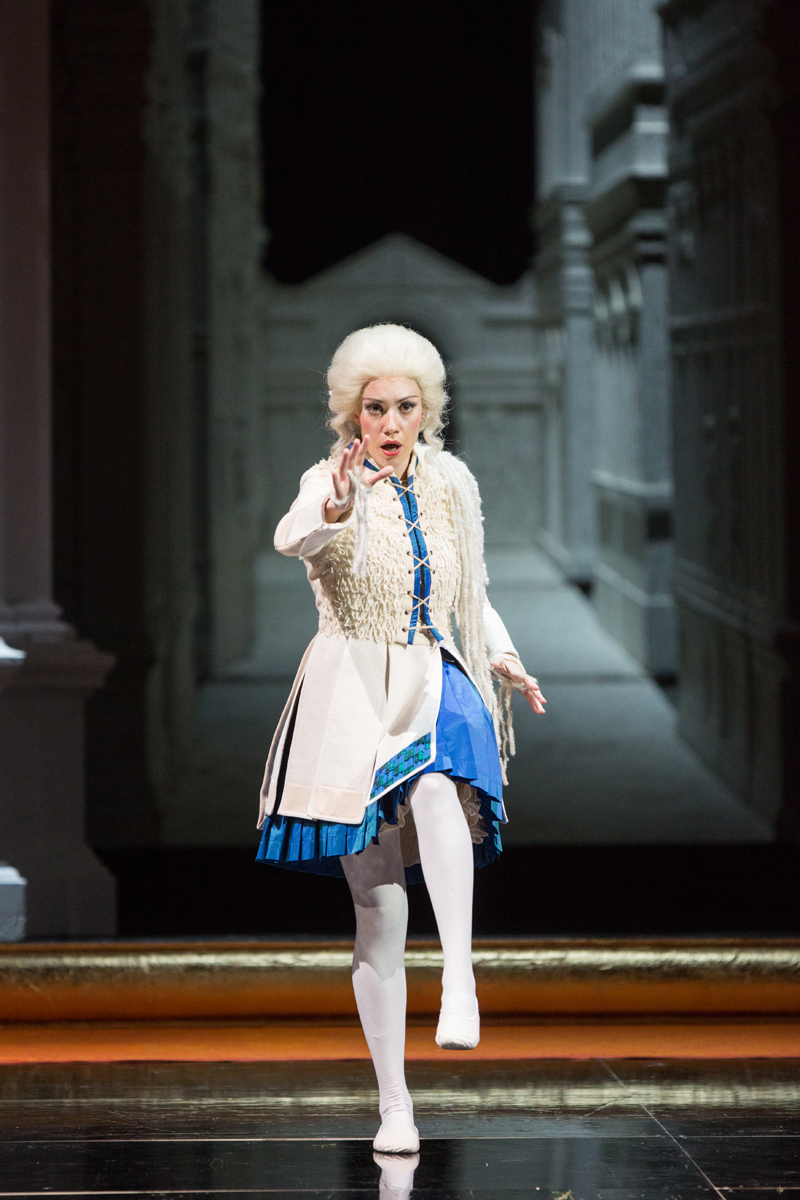 Recognized for her work in the Baroque repertoire, Arianna Vendittelli was seen on stage as Salome in Stradella's San Giovanni Battista at the Innsbruck Festival with Alessandro De Marchi; Amanzio in Vivaldi's Giustino conducted by Ottavio Dantone at the Bucharest George Enescu Festival and Lausanne Opera; the Ange in Pergolesi's Conversione di San Guglielmo duca d'Aquitania with Les Talens Lyriques and Christophe Rousset at the Festival Pergolesi Spontini; Pergolesi's Stabat Mater with Les Musiciens du Louvre and Francesco Corti at the Chaise-Dieu Festival. She sang the title roles in Serse in several Italian theatres and at the Beaune Festival under Ottavio Dantone, and in Hasse's Semele at Theater an der Wien.
Riconosciuta per il suo lavoro nel repertorio barocco, Arianna Vendittelli ha interpretato Salome nel San Giovanni Battista di Stradella al Festival di Innsbruck con Alessandro De Marchi; Amanzio nel Giustino di Vivaldi diretta da Ottavio Dantone al Festival George Enescu di Bucarest e all'Opera di Losanna; l'Angelo nella Conversione di San Guglielmo duca d'Aquitania di Pergolesi con Les Talens Lyriques e Christophe Rousset al Festival Pergolesi Spontini; Lo Stabat Mater di Pergolesi con Les Musiciens du Louvre e Francesco Corti al Festival Chaise-Dieu. Ha cantato i ruoli titolo nel Serse in diversi teatri italiani e al Festival di Beaune sotto la direzione di Ottavio Dantone, e la Semele di Hasse al Theater an der Wien.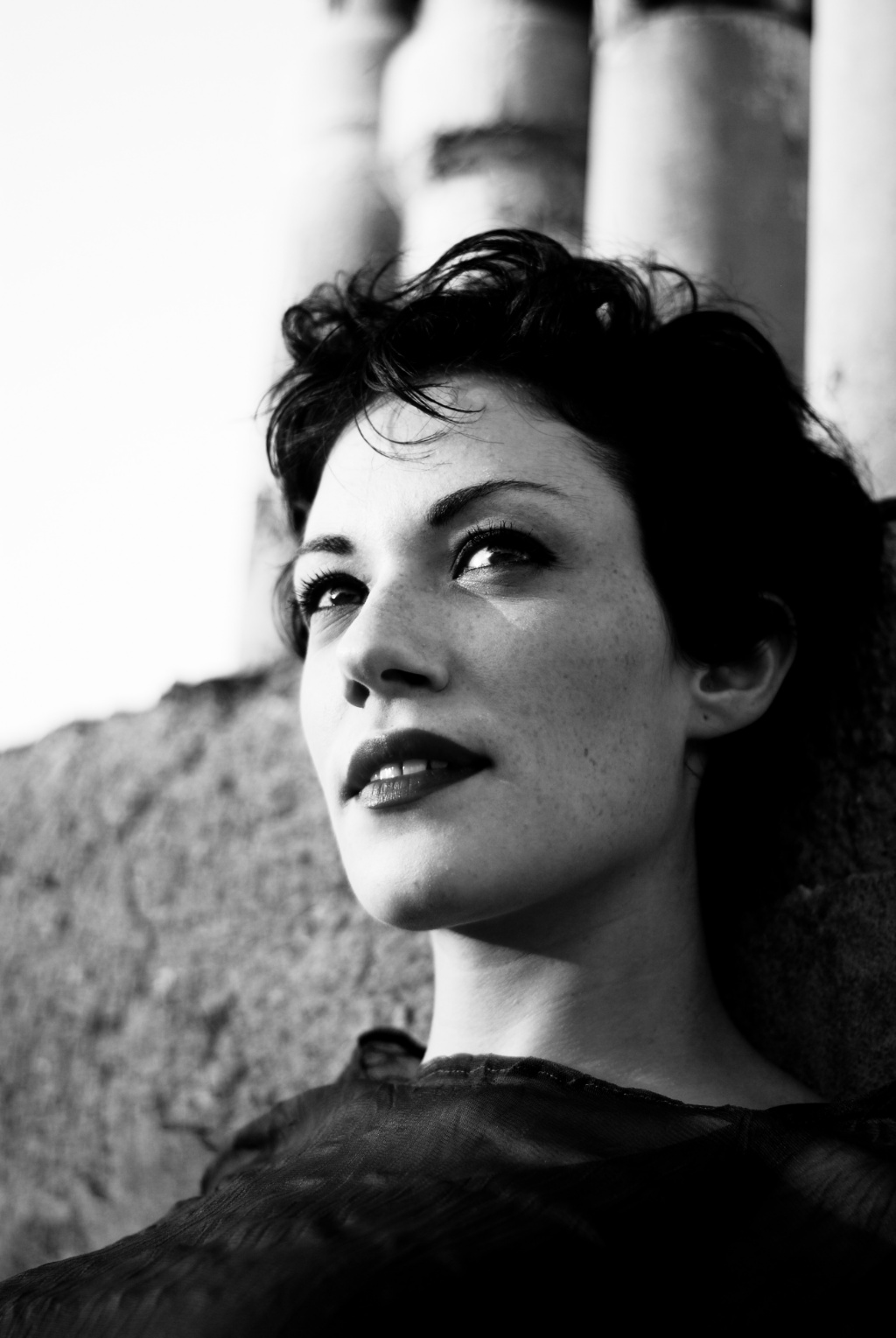 Furthermore, she has distinguished herself in Romantic and post-Romantic repertoire interpreting Micaëla in Bizet's Carmen in Cagliari, the title role in Il Segreto di Susanna by Ermanno Wolf-Ferrari at La Fenice, as well as some more hybrid roles like the title role in Cilea's Gina also at La Fenice conducted by Francesco Lanzillotta. In February 2019, Arianna appeared in the world premiere of 7 Minuti by Giorgio Battistelli at the Opéra National de Lorraine in Nancy conducted by Lanzillotta. 
Among her most important past engagements are the title role in Hans Werner Henze's Gisela! at the Teatro Massimo, conducted by Constantin Trinks and directed by Emma Dante; Zerlina in Don Giovanni at the Spoleto Festival under the baton of James Conlon; the world premiere of Fadwa by Dimitri Scarlato at the Accademia Filarmonica Romana. She performed Handel's Rodrigo at the Beaune Festival with Thibault Noally and was Fiordiligi in Così fan tutte staged by Pier Luigi Pizzi in several Italian theatres.
Inoltre, si è distinta nel repertorio romantico e post-romantico interpretando Micaëla nella Carmen di Bizet a Cagliari, i ruoli titolo ne Il Segreto di Susanna di Ermanno Wolf-Ferrari e nella Gina di Cilea per la Felice a Venezia diretta da Francesco Lanzillotta, con il quale, nel febbraio 2019, Arianna ha cantato per la prima mondiale di 7 Minuti di Giorgio Battistelli all'Opéra National de Lorraine di Nancy.
Tra i suoi impegni passati più importanti ci sono il ruolo titolo in Gisela! di Hans Werner Henze al Teatro Massimo di Palermo diretta da Constantin Trinks e con la regia di Emma Dante; Zerlina nel Don Giovanni al Festival di Spoleto sotto la direzione di James Conlon; la prima mondiale di Fadwa di Dimitri Scarlato all'Accademia Filarmonica Romana. Ha cantato il Rodrigo di Handel al Festival di Beaune con Thibault Noally ed è stata Fiordiligi nel Così fan tutte con la regia di Pier Luigi Pizzi in diversi teatri italiani.